As businesses continue to reopen, temperature screening for patrons and employees before they enter the building has become a critical (and normal) part of the 'new normal.' Businesses from theme parks to hospitals have added taking guest temperatures into their standard operating procedures, and for good reason. A survey from the CDC concluded that 80% of infected people had a fever, making elevated body temperatures one of the cautionary signs of the virus. While there are still limitations, temperature screenings give peace of mind to both businesses and those within them, as well as help provide a safer environment for everyone during COVID-19.
In this blog, we'll explore the two main types of low-touch temperature screening options, what their functions would be, and which one might integrate best with your current visitor management system.
Handheld no-contact thermometers
These handheld thermometers use infrared to measure someone's body temperature. All it takes is one person to operate the device, holding it at the person's forehead from a distance of anywhere from one to four feet.
Handheld thermometers are normally cheaper than larger thermal cameras. They can also quickly retake someone's temperature if needed. Handheld thermometers can be disinfected quickly and are the easiest to use.
Thermal cameras or thermal imaging systems
Thermal imaging systems are a bit more robust than handheld infrared thermometers. These imaging systems measure body temperature in different ways, some by scanning the surface temperature of the skin — typically the forehead — and others scan the eye's inner canthus (i.e. tear ducts of the eye).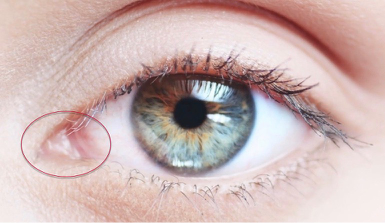 The inner canthus devices have proven to be more accurate but do require temperatures to be taken one at time as compared to a large thermal camera that can scan many people at one time. Once you set up these devices, they do not need an operator. They do need to be placed away from reflective surfaces and out of direct sunlight.
Adding temperature checks into your visitor management process
Whether you opt for handheld thermometers or larger thermal cameras will depend on a variety of factors. Do you have a high volume of guests throughout the day that makes a handheld option risky or inconvenient? Thermal cameras could be more promising. Do you have someone at the front desk who will be able to capture someone's temperature as part of your visitor management process? Handheld options could be better for you, provided you regularly disinfect them.
From visitor management software to temperature technology, having the right tools in place can not only streamline your business's operations but also help keep everyone within your company safe. Talk with one of our representatives today about how Veristream can help your office reopen safely. Call 1-888-718-0807 or schedule a demo online to see how our software can be customized to fit your needs.