Check In Visitors with IDs
One of our main business directives at Veristream is to provide our customers unrivaled data protection and physical security. Our most direct customer-facing extension of this security culture is our ID scanning process.
Upon entering the lobby, your guests can scan their government-issued identification cards at our encrypted and secure kiosk. Our kiosks scan the standardized PDF417 barcode found on the ID. We use the PDF417 barcode to provide a fast and easy way to gather visitor information.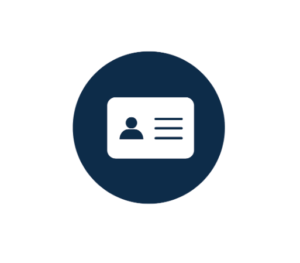 We leverage our ID scan technology to accurately search internal watchlist checks, background checks, and sexual predator checks, if necessary. 
Using the ID scan functionality, included with all of our secure kiosks, gives your facility accurate information about your visitors. We also believe in protecting your visitors as much as protecting your business. We do not gather or store any personally identifiable information (PII). Veristream is serious about privacy protection and we only pull First Name, Last Name off of the identification provided. For our EU/Global customers, we are a GDPR-conscious solution provider and we include a right-to-be-forgotten/delete-identifiable-information option. 
Sounds great or maybe you don't need all of that? We can design a solution for your needs and yours alone by implementing a custom visitor management system for your enterprise. Contact Veristream today at 888-718-0807 to set up your free demo and learn more about your visitor management system options.